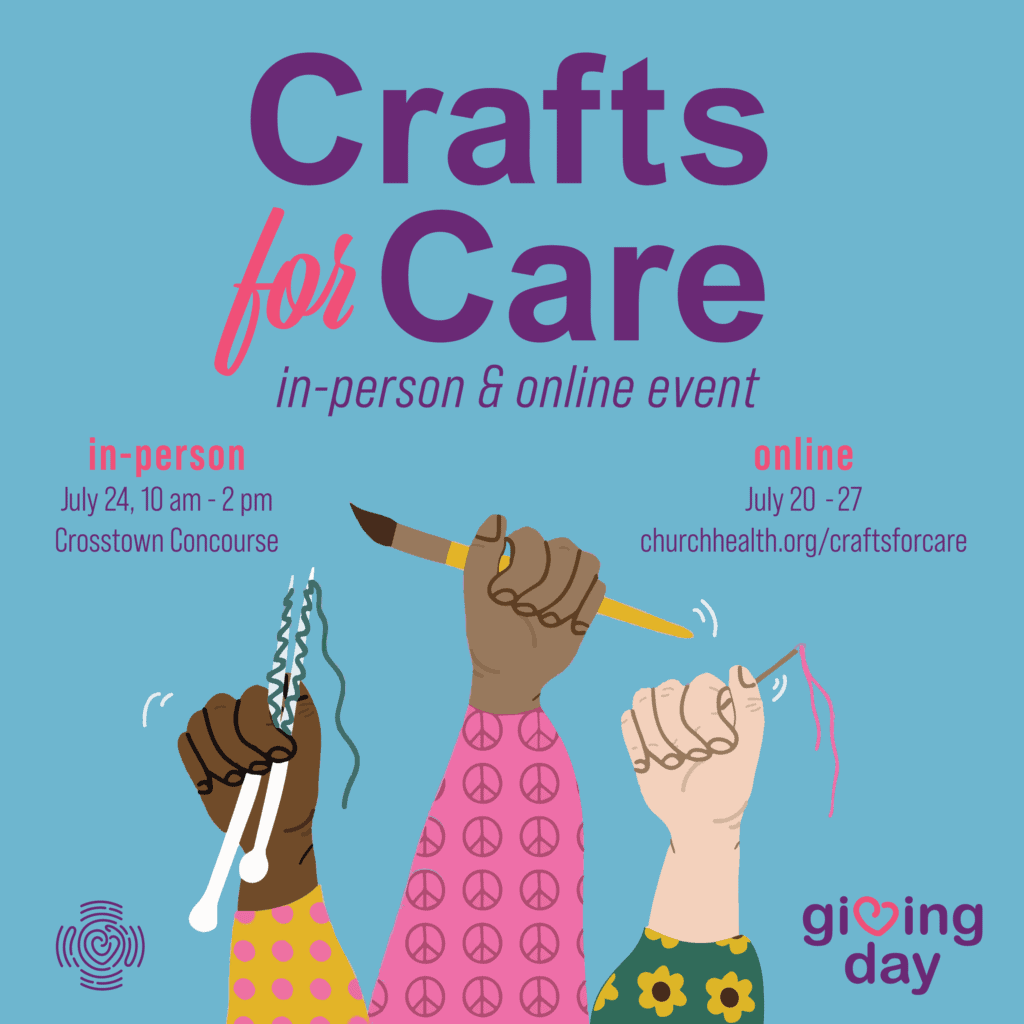 in-person & online craft market
We are excited to announce that Church Health is hosting our third annual Crafts for Care crafts market in July 2021! This year's craft market will be in-person and online.
Crafts for Care is just around the corner, and we are calling for local vendors and makers. Do you know any local artists, makers, or vendors who would be interested? Please let them know we are looking! 
Thanks for helping spread the word!
We want to showcase local talent and artists from Memphis and the surrounding Mid-South. What makes this craft market special is that we are offering two ways to shop by providing an online portal to access stores of makers & artisans and hosting an in-person market.
We know that this has been a difficult time for many small business owners and vendors. We want to be able to provide an opportunity for small businesses and vendors to have exposure for the wonderful products they provide to help them generate revenue. We are more than happy to serve as a channel to bring regular and new customers to your business. 
Continuity & Preservation
Crafts for Care has been a wonderful way to promote local arts and edibles. We want to continue and preserve the Crafts for Care experience, interactions, and relationships between Church Health, Memphis and the the surrounding Mid-south communities.
Opens July 20, closes July 27, 2021
Saturday, July 24, 2021 | 10 am – 2 pm
Crosstown Concourse, West Atrium (1st floor)
Please note: Church Health & Crosstown Concourse recommends masking inside their facilities.
Featured Makers & Artisans