Christine Conforti spent many years without the confidence and assurance of a bright, healthy smile. For a time, even with health insurance, she wasn't able to find consistent and complete dental care in Shelby County. 
Through her own research for a new health care provider, she learned about Church Health online. After she became a medical patient, she was able to seek treatments for several dental issues. 
"Here I am, going to try and find a dentist, and I found out about all these other services available to me," Christine said. "Mental health, family and faith, nutrition, medical, I was going to have everything all encompassed by becoming a patient at Church Health. It seemed unbelievable to me, I had never known of such a program." 
Christine connected with Dr. Kari Winfrey at Church Health to plan out her extensive dental care needs. It was a year and a half worth of care needed.  
"When she first took over my case, she had a different point of view on how my dental plan should work," Christine said. "She really took the time to explain to me why she wanted to do the way she wanted to do it. Even though I didn't always like the answer, she was absolutely right about the course that we took. I needed crowns, fillings, a partial, a root canal. All this was going wrong in my mouth at the same time and my dental bite had changed." 
Dr. Winfrey instilled hope to Christine with the care plan she developed for the 71-year-old.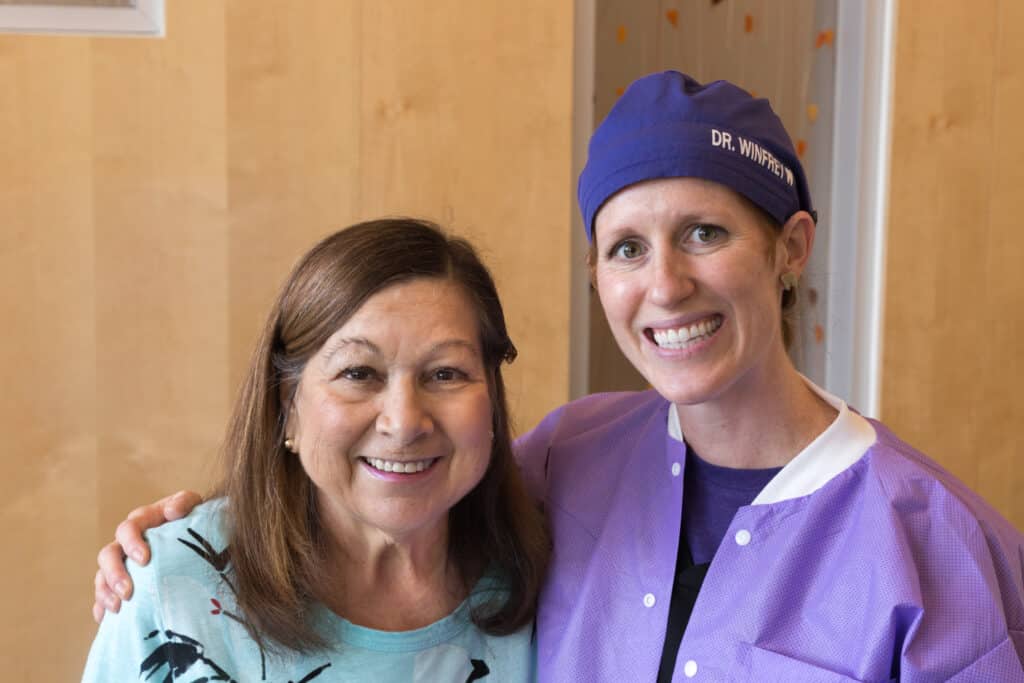 "We rehabilitated her dentition by opening her bite, replacing crowns, and fabricating new partial for missing teeth," Dr. Winfrey explained. "She now has a stronger, healthier and more confident smile thanks to Church Health programs and teamwork that help support our processes here." 
No longer does Christine have to worry about being self-conscious enough to not even smile in a family photo. 
"It means everything to me because I do feel more confident to smile on when I meet people. It puts people in a much better mood when you greet them with a smile," Christine said. "I didn't realize it until I started looking at my family pictures that I wasn't smiling. People do notice it now." 
With a new perspective on compassionate health care, Christine says "Thank you to everyone at Church Health for all that has been done for me to improve my physical and mental health as well as my spiritual well-being!"  
Through your generosity, we can keep more Memphians smiling by giving them the quality health care they deserve.