John Wong immigrated from Jamaica to Memphis with his family in 1994. Working as a laborer, he lifted and carried heavy cement bags daily, eventually injuring his hips.
As a patient, John connected with volunteer orthopedist Dr. Michael Neel who witnessed John's struggle to walk and knew he needed hip surgery.
"He saw me wobbling as I came out of the X-ray room," John said. "He said to me, 'I'm going to work on you and do my best.' He had compassion."
Six weeks after John's hip surgery, he began physical therapy to regain his ability to walk. Kim Lambert drew from her professional experience to challenge John with exercises to do at home.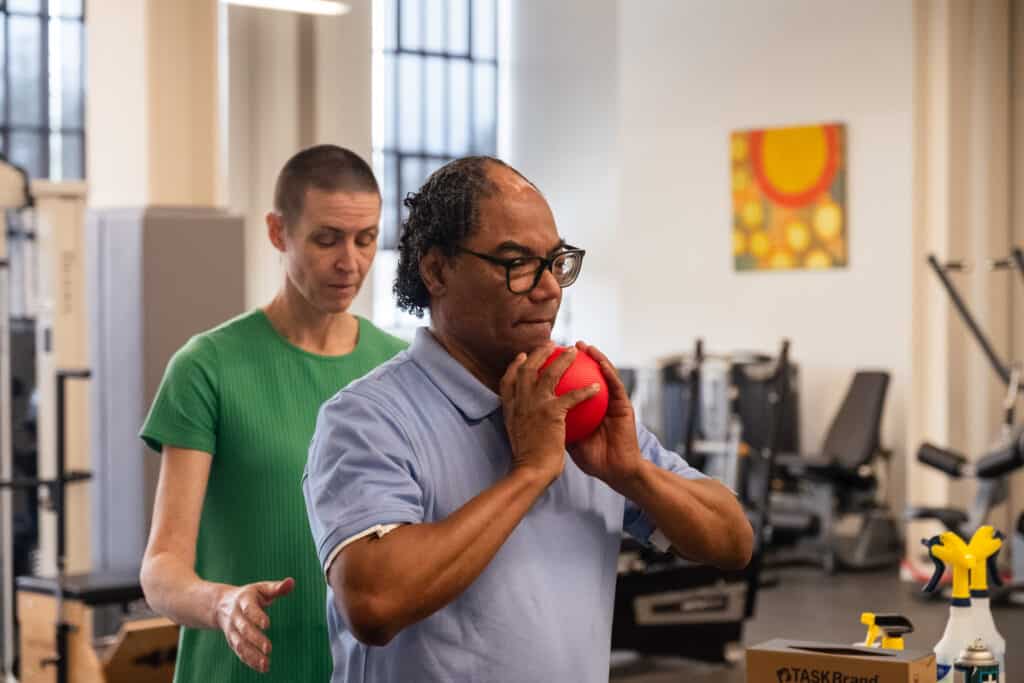 "We wanted Mr. Wong to walk without assistance," Kim explained. "So, we paced his recovery in the clinic and at home to consistently regain strength and mobility. While we focused on balance and endurance, he progressed. It was a joy to see him progress the way he did!"
After therapy, John started a new job counseling ministers and pastors around the world. He is back working full-time because of Church Health's commitment to care.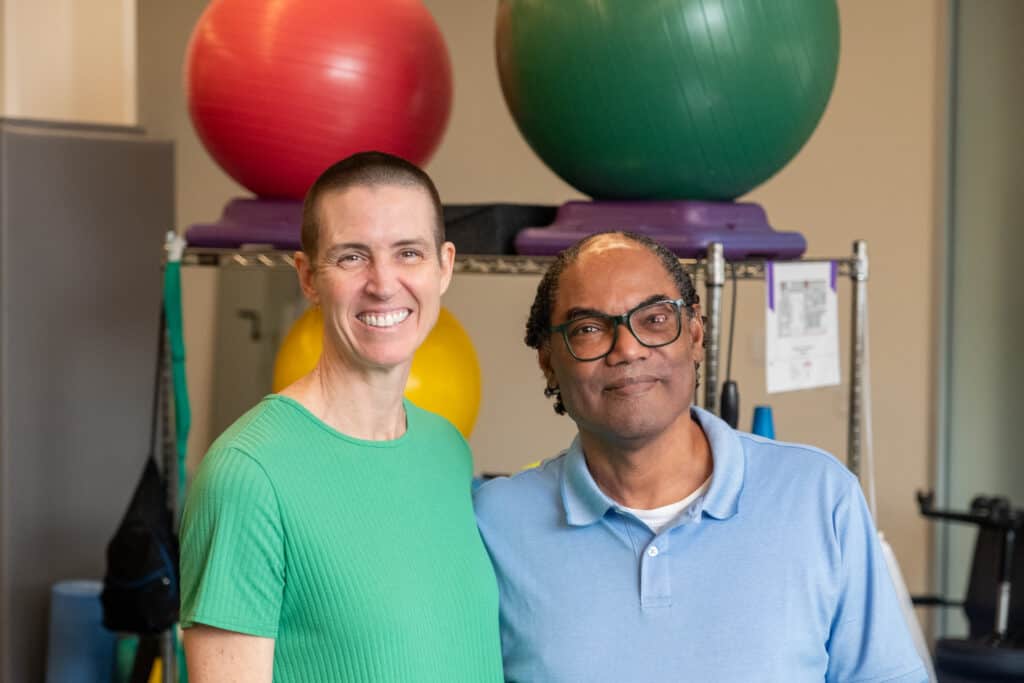 "From the moment that I arrived at Church Health until this very day, the kindness of the staff is always the same," John said. "I would tell others, you are treated as a human, that's empathy, not sympathy. Church Health is a place where you'll be taken care of."
Church Health gets neighbors like John back to wellness through supporters like YOU! Help more of our working neighbors with a gift to Church Health →