John Barron often demonstrates his beautiful carpentry work in person to his clients. He loves the chance to detail his techniques, wood types and tools. It's the reason he's smiled his whole career.
But, years of neglect, living uninsured, bad diet and nutrition, cost John his teeth, smile and confidence in a first impression.
John qualified for Tennessee's Smile On 65+ program connecting him with Dr. Steve Fergus and volunteer provider Dr. Bob Turner. John was diagnosed with significant bone loss requiring his remaining upper teeth to be removed.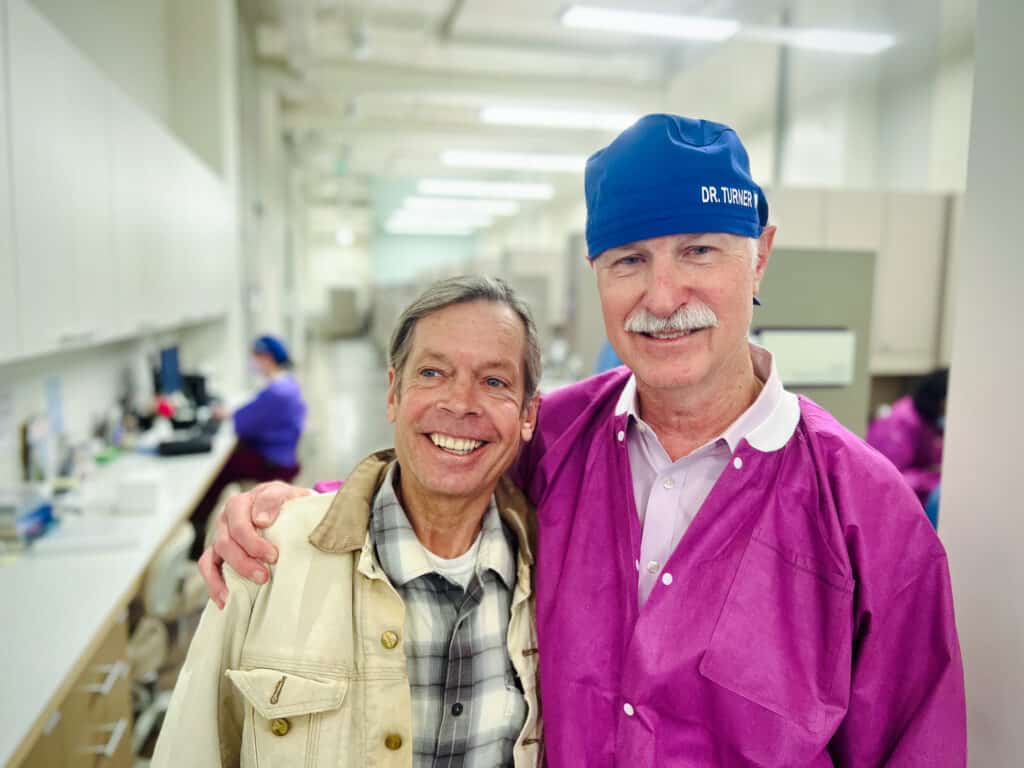 "Through dental impressions, measuring and extractions, we fitted new dentures," Dr. Turner explained. "John left with a big smile and has kept one ever since. He can chew, smile and be happy again."
The opportunity for John to eat his favorites foods again, like tacos, means life is back to normal. John praises the care he received, his new confidence and his Church Health providers.
"I feel alive again," John said. "People care enough to make my life better. Church Health is a wonderful, positive ball of energy in Memphis which fills a void of love and needed health care. I'm very grateful to experience this healing mission."
John's health improved far beyond a restored smile. Physically, mentally and spiritually, he's on the road to wellness because of your care. Work with us in caring for Memphians like John →