Stephanie Turner loves volunteering with the American Cancer Society for the past 20 years. As a side effect from her own breast cancer treatments, undiagnosed pelvic bone loss worsened and she had to depend on a cane after losing her strength to walk. She stepped away from her volunteer work to address her own failing health.
Friends told Stephanie, a self-employed project manager, about Church Health's whole-person health care. At age 47, the Whitehaven resident was diagnosed with osteoarthritis similar to a 70-year-old by our nurse practitioner William Wallace.
"Chemotherapy ate away the cartilage on my left hip," Stephanie said. "It's a mental struggle when you can't live or move normally."
Stephanie was referred to our care partner OrthoSouth to see Dr. Michael Neel. After hip replacement surgery, Stephanie thought she was getting better.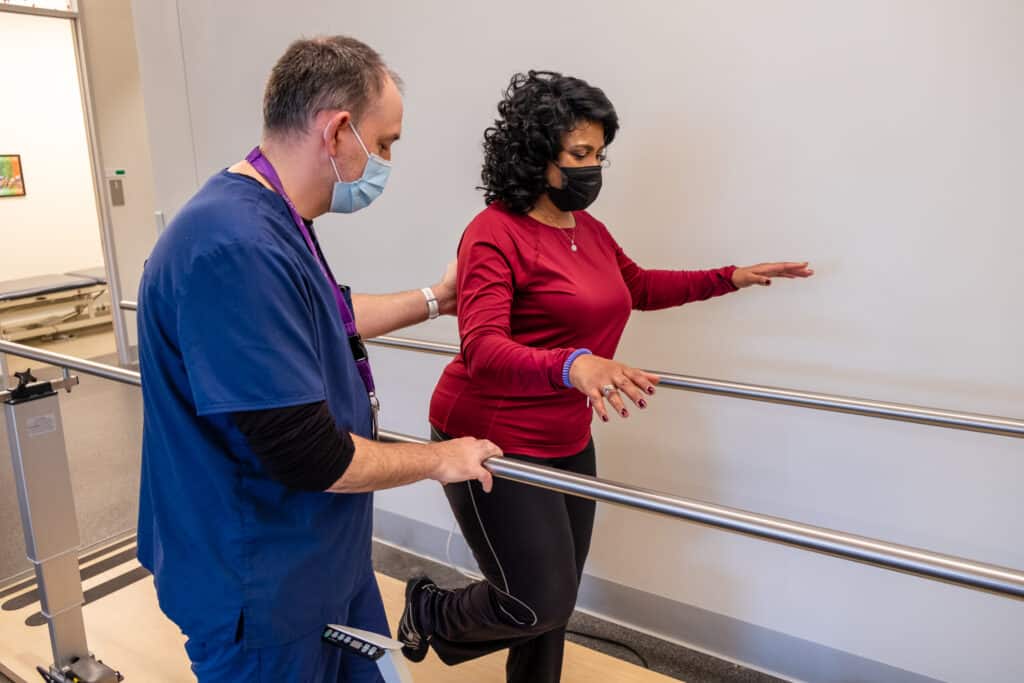 "I stopped physical therapy too soon and sat for long periods causing inflammation in my spine," Stephanie said. "Now I'm back in physical therapy at Church Health with Kevin Gibson. I'm able to resume my life, my crucial volunteer work, help my family, it means everything."
Kevin is guiding Stephanie to better movement so she can reengage with the American Cancer Society helping patients across the country.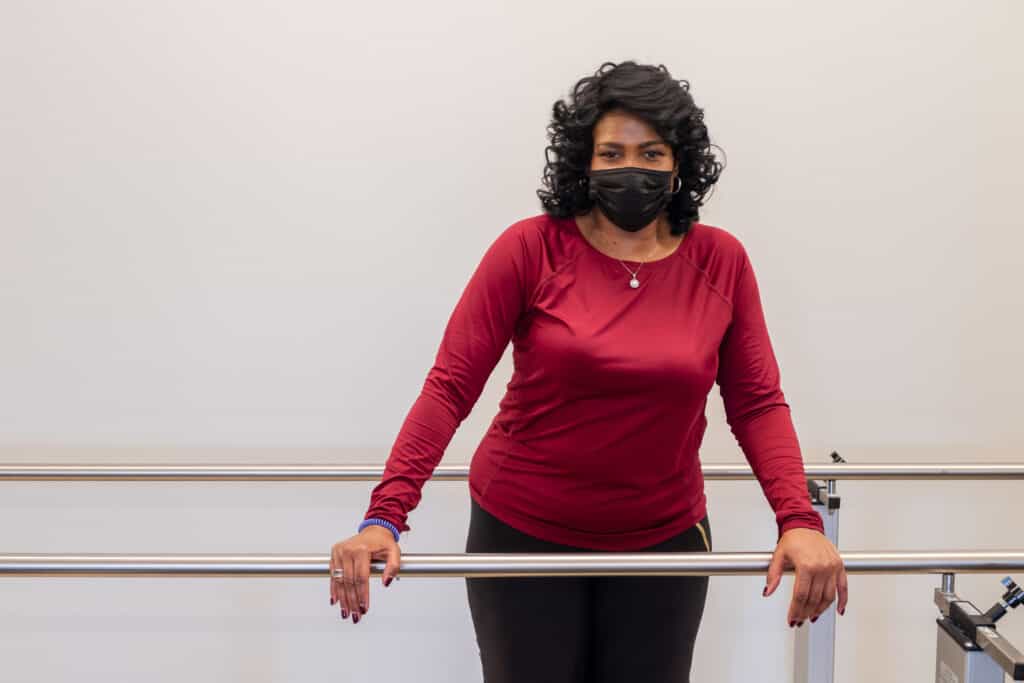 "Stephanie began therapy scared to even move her leg," Kevin explained. "She overcame her fears and limitations and is now more active, healthy and happy. She balances a busy work schedule with exercise and self-care. She's inspired me in her positive lifestyle changes."
Through our integrated health approach, Stephanie's fear of movement is gone and she is back guiding others' healing. With your generosity, we can keep our neighbors moving by giving them the quality health care they deserve. →