Volunteer Medical Providers
For more than 30 years, Church Health has provided quality, affordable health care to uninsured, underserved people in Shelby County—people who have nowhere to go when they are sick, injured or in need of routine wellness care. Our model of care is dependent on selfless, talented health care providers—like you—who volunteer to serve our patients.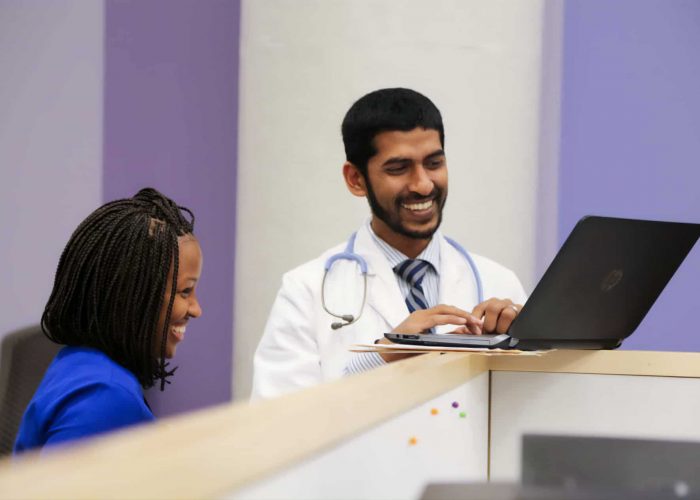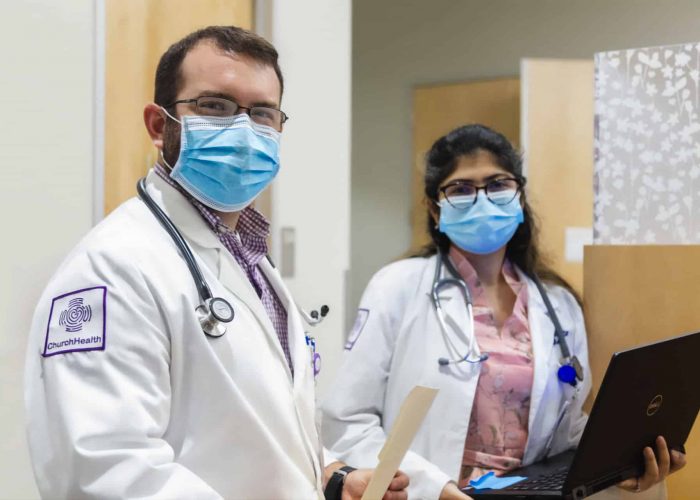 When you volunteer with Church Health, your choose your own schedule. Whether you choose to see patients in your private practice or at our clinic at Crosstown Concourse, we will accommodate your schedule!
There's also no minimum – or maximum – number of hours you are required to fulfill as a volunteer. Schedules are flexible and determined by you. Clinics are available during regular weekday hours, on evenings and on Saturday.
As a Church Health volunteer provider, you will see only uninsured patients. Your service will make a profound difference in their life.
As a volunteer, you're supported by Church Health's dedicated clinical staff during each shift. Your scribe will typically be a member of the Church Health Scholar cohort, which consists of recent college graduates and aspiring medical professionals who spend their "gap year" before medical school working in our clinics.
If you are a primary care provider, you have the unique opportunity to serve individuals enrolled in the MEMPHIS Plan, Church Health's health plan tailored to the specific needs of self-employed people and small businesses.
As a MEMPHIS Plan provider, you will you will have patients assigned to you, similar to an insurance panel. These patients will come to your office to be seen, within your normal patient schedule. You can choose how many patients you wish to have assigned to you. Currently, there are doctors volunteering to care for a range of 10-100 MEMPHIS Plan patients.
Patients' lab work and diagnostic testing are covered by the MEMPHIS Plan, ordered directly from your office. Specialty referrals are handled by our MEMPHIS Plan office at your request.
The following specialties are currently in particularly high demand:
Dermatology
Nephrology
Endocrinology
Rheumatology
Neurosurgery
General and Minor
surgery
Neurology
Anesthesiology (nerve blocks)
Pulmonology
Podiatry
Orthopedics
I'm ready to serve!
To start, please complete the following survey. The Church Health volunteer team will contact you to ask a few questions, understand your availability and schedule an orientation.