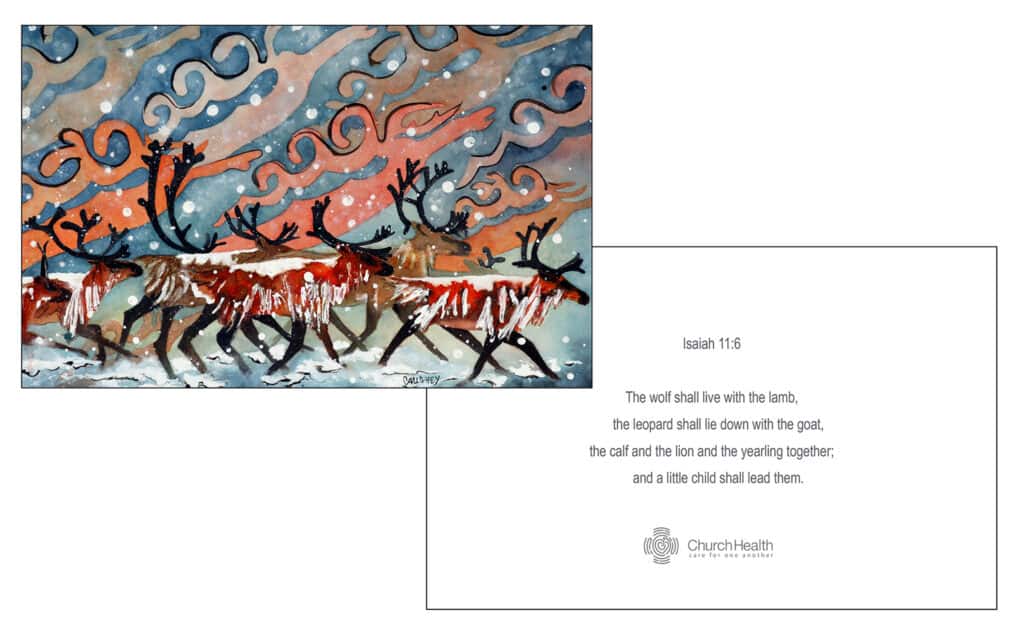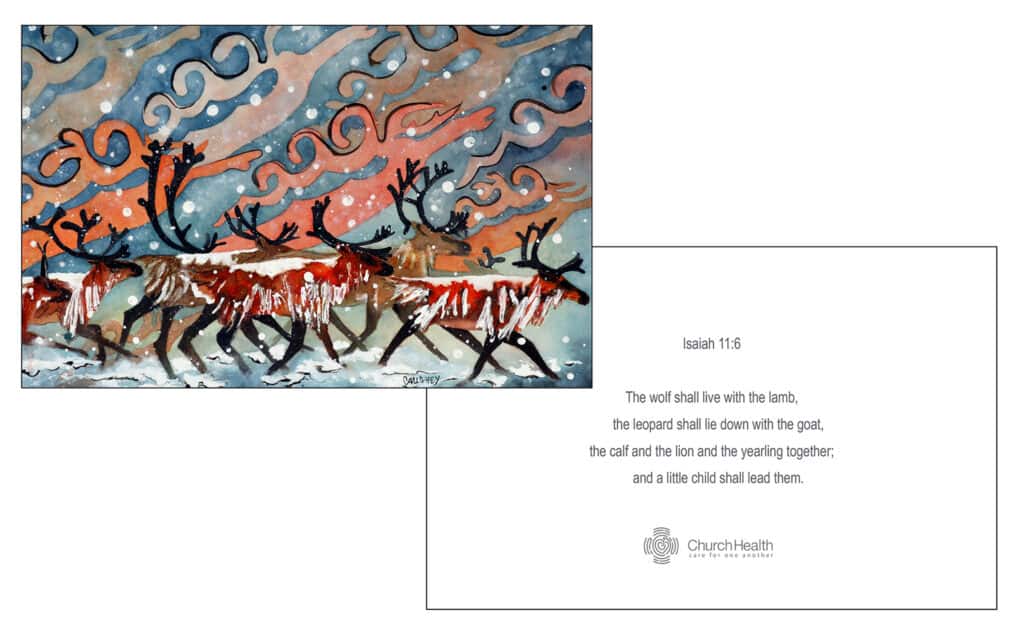 by Dr. Carol Etheridge Caughey
Honor your family and friends this holiday season. For as little as $10 each, we'll send your loved ones a hand-written, personalized card, just in time for the holidays. 
Suggested donation of $10 per card. 
Upon retiring from the University of Memphis, College of Education, where she was a teacher educator and educational anthropologist, Dr. Carol Etheridge Caughey studied watercolor painting with master watercolorists at Springmaid Beach Watermedia Workshops in Myrtle Beach, South Carolina and with Fran Larsen at her Santa Fe, New Mexico studio.
For the past several years she studied with Memphis master watercolorist Fred Rawlinson, at his atelier. Her paintings are interpretations of observations from natural and cultural settings she hopes encourage viewers to look and ponder.
Artist Statement:
"Reindeer ascending a 2,000-year-old Mongolian obelisk are linked with a modern-day herd trudging through the snow evoking wonderment about the ethereal past and the hard scrabble present."